"The Future According To Me"
Posted on Mar 24, 2015 |
0 comments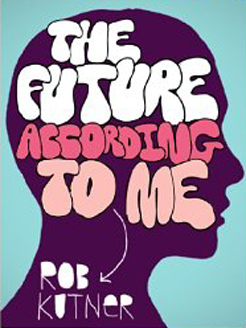 "The Future According To Me"
By Rob Kutner
According to my exhaustive research, this is the only book in the history of the printed word that dares to publish the hop-on-pop prophecies of the great Seusstrodamus.
In brilliantly forecasting the future according to him, Mr. Kutner makes true believers of readers like me, simply because his bio mentions that he has written for "The Daily Show."
First published on Amazon in 2011, Mr. Kutner's "Future" has been hailed as a 21st century masterwork by the noted e-book pundit Xanthar Hutchinson and has been widely disseminated throughout the Milky Way.
My only real complaint is that the book sheds precious little light on whether Earth's future overlords will exhibit simian or reptilian characteristics.
The Amazon reviews are peppered with favorable comparisons to Kurt Vonnegut and one five-star reviewer even waxes poetically about "Kutneresque … post-apocalyptic hellscapes."
I recommend seizing this rare opportunity to purchase "The Future" for just 99 cents. Only then will you be able to fully appreciate Mr. Kutner's generous invitation to "steutronize on my tele-14-blagnorx."