One L of a Super Bowl
Posted on Feb 7, 2016 |
0 comments
Share
By John Breneman
Ladies and gentlemen! Strap on your helmets, gobble down a bunch of steroids and gear up for America's annual celebration of beer, trucks, sex and chronic traumatic encephalopathy.
It is time to get pumped up for the 50th Super Bowl – aka the Bud Miller Ford Chevy Coke Pepsi Cheetos Doritos Viagra Cialis Super Bowl.
"Super Sunday" comes but once a year – that special day when the world's only true superpower deploys its most elite, body-armored millionaires in a Roman-numeraled orgy of all-American overkill. Consumerism, commercialism and recreational violence with a VIP sideshow.
As the Cavalcade of Concussions unfolds on the playing field, the annual avalanche of advertising excess provides a compelling side drama in which corporate executives shell out $5 million or more for 30-second time slots urging you to buy trucks, chips and beer, and truckloads of chips and beer.
And, of course, sex pills. (SAMPLE AD: Do you suffer from post-orgasmic stress disorder? Restless hand syndrome? Adult onset celibacy? Ask your doctor about Fornica!)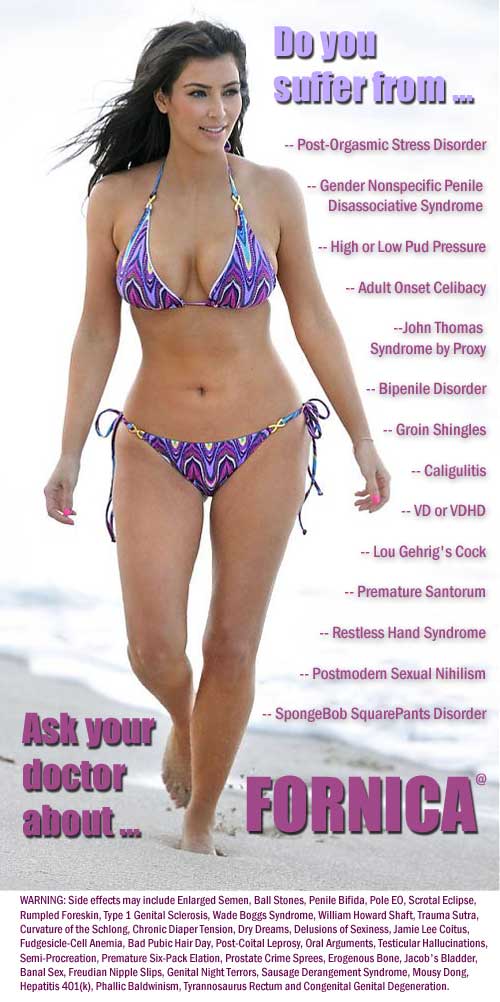 TV officials say elevendy billion people worldwide will jam the virtual coliseum and CBS promises several full minutes of action packed into the 18-hour super telecast.
Betting on the game is, of course, illegal – to the tune of an estimated $4.2 billion, enough cash to provide health care for … ha-ha, just kidding.
During the game itself, popular conversation topics will include speculation about whether Denver quarterback Peyton Manning's freakishly gigantic forehead has grown even larger now that he has become the national spokesman for Human Growth Hormone.
But before you tune in, the NFL – in partnership with the Bureau of Alcohol, Tobacco & Chicken Wings – offers these important safety tips.
If you should suffer a dislocated jaw while wolfing down fistfuls of orange-powdered snacks and super-sized bowls of five-alarm chili simply motion for a teammate to snap the mandible back into place – and resume eating. (For best results, do not consume more than three 128-ounce bags of Zesty Chipotle Jalapeno Doritos before halftime.)
To avoid sustaining an "NFL-style" concussion during the game, do not "head butt" fellow fans, even after witnessing a particularly exciting "flea flicker" or "pump fake." Less knowledgeable fans may avoid mockery and possible stiff arms by refraining from asking such questions as, "What's a punt?" or "Which one's New England?"
Finally, a recent Super Bowl super poll revealed that a super majority of U.S. super fans are super stoked for the supercharged juggernaut of supermodels, superstar athletes and super-sized commercials.
All things considered, this evening's Panther-Bronco showdown promises to be one L of a Super Bowl.