Jan. 29: William McKinley
Posted on Jan 29, 2015 |
0 comments
William McKinley (1843-1901), only U.S. president to die of gangrene, approximately eight days after being shot by alleged anarchist Leon Czolgosz. In a historic case of swift justice, his assassin was electrocuted just six weeks after McKinley fell dead.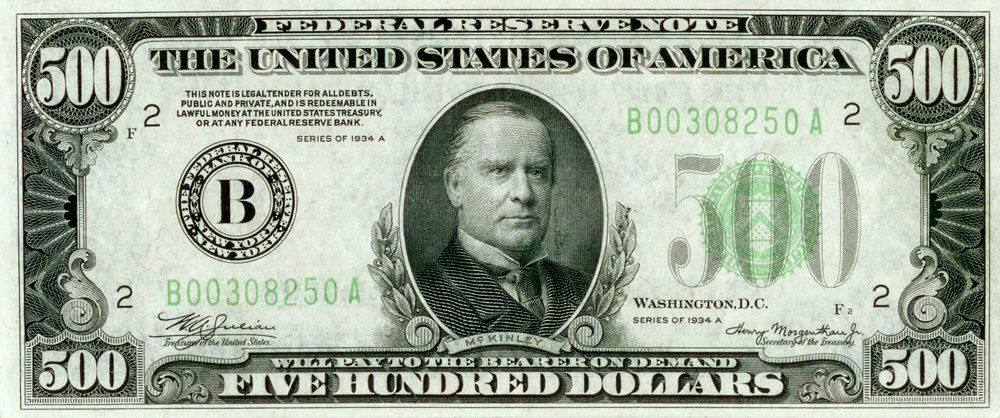 Other Jan. 29 birthdays:
Thomas Paine (1737-1809) political activist and writer known for his influential pamphlet on indigenous North American plant life, "Common Scents."
Anton Chekhov (1860-1904): Russian author, best known for his risqué novel about the loss of innocence, "The Cherry Popping Orchard."
Tom Selleck, 70: actor, played a fun-loving caveman in the 1980s detective show "Cro-Magnon, P.I."
Oprah Winfrey, 61: talk show host and actress, starred with the Marx Brothers in "A Night at the Oprah."
Heather Graham, 45: actress, starred in the porn-horror films "Boogie Night of the Living Dead" and "Boogie Nightmare on Elm Street."
This Day in Revisionist History:
On this day in 1845, Edgar Allan Poe first published "The Raven," in which he eerily predicted that the Baltimore Ravens would win the Super Bowl 156 years later.
On this day in 1861, Kansas became the 34th state; today its major tourist attractions include the Soybean Museum and the Farm Accident Hall of Fame.