Autumn foliage in New England is said to be the finest in the world. But there is much about this annual cornucopia of color that we do not know. So today we check in with noted foliage expert Dr. Leif Mann, who has generously agreed to answer a few questions from readers.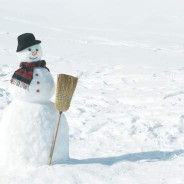 Due to some recent confusion caused by extremely cold weather, today we check in with noted meteorological advice columnist Professor Doppler. The professor — whose academic credentials include a Ph.D. in Cloud Technology from Cumulonimbus University and a master's in Thunder from Kelvin State — has generously agreed to answer a few questions from readers. The author of "Patchy Fog," "Life in the Frost Lane" and "Nor'Easter Bunny: Friend or Foe," he was recently honored by the Fahrenheit Foundation for his ground-breaking environmental manifesto "Global Warming Caused by Increased Activity in Hades." * * * Dear Professor Doppler — I heard on TV that they're blaming this recent cold snap on something called a "polar vortex." But Rush Limbaugh says that's just a term the liberals made up as part of their stupid global warming scam. Please tell me the truth, professor, is there really a polar vortex? — Virginia Yes, Virginia. There is a polar vortex. In fact, weather legend Al Roker took Mr. Limbaugh to task for his gust of misinformation (video). The lovable buffoon schooled the hateful hot-air balloon on the "Today" show, blowing up an excerpt from his 1956 Weatherman 101 textbook and drawing a big circle around the term "Polar Vortex." * * * Dear Professor Doppler — Me and the missus live about 15 feet from the ocean in a house that used to be about 75 feet from the ocean. Any major upcoming weather events we should be concerned about? — Jasper O'Dingus, Hampton Dear Jasper — Now that you mention it, the National Oceanic and Atmospheric Administration is said to be tracking a category 12 megastorm building strength down in Antarctica. If, as predicted, it slams into a back-door cold front off the coast of Chile, much of the planet would be deluged by a rare 40-day, 40-night triple monsoon with flash-flood advisories and a 40 percent chance of tsunamis. The threat is so severe, the agency is said to be constructing a giant boat to carry two of every animal (one male and one female) safely through the storm — a top-secret project called NOAA's Ark. * * * Hey Professor D — How bout this weather, huh? Cold enough for you? — Ice Cube Good one, Cube. You sound like a really clever fellow. However, I'll bet you didn't know that the Eskimos have like elevendy-dozen words to describe the cold. Nowadays, their vocabulary can come in handy around these parts. Lately it seems that, on any given day, the weather may be described as bitter, bone-chilling or bum-numbing; cryogenic, bipolar or fridge-tastic; not to mention sub-glacial, grrrrrrrr and (censored). * * * Dear Professor Doppler — What about Ground Hog Day? Is there any scientific validity to the notion that a bunch of dorks in top hats yanking an extra-large rat out of a dirt cave can produce accurate data about how long winter will last? — Ronny from Punxsutawney Dear Ronny — As everyone knows, I have long been an outspoken critic of the elite mainstream pro-groundhog media. In fact, just last year I proclaimed that Punxsutawney Phil was over the hill. But new information has been supplied to me by noted groundhog (and gopher) expert Bill Murray, who maintains that — when it comes to forecasting...
read more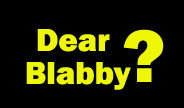 I probably should have mentioned this earlier but, yes, in addition to my mad skills as a highly paid, semi-professional op-ed pundit, I am also (seek counseling) a certified advice columnist. However, due to my late start in this time-honored profession, I am quite possibly one of the worst advice columnists of all time. First some important guidelines: Please limit all questions to 25,000 words or less. And please refrain from any queries involving cough medicine, gnomes or three-wheeled bicycles. Also a disclaimer: The advice offered herein is for entertainment purposes only. We are in no way legally or morally responsible for any person, personage or corporate entity who acts on aforementioned advice only to have it blow up in their face. There, that ought to cover it. Oh wait, the following advice is void where prohibited. Dear Blabby, I'm a longtime senior citizen. When I park in certain areas of downtown Portsmouth, pigeons sometimes poop on my car. Should I divorce my husband? — Angry at Birds Actually, most people tend to separate minor everyday annoyances from their careful consideration of such immensely important life decisions as whether to maintain a partnership with a spouse or significant other. But something tells me you are not "most people," are you? No, I think the message those pigeons are actually sending you is that you should stay inside and never, ever drive anywhere ever again. Dear Blabby, A friend of mine — yes, that's it a friend; I'm definitely not referring to myself — is concerned he may have become addicted to sniffing glue and drinking vanilla extract. I think he's also hooked on crack. What should I do? — Edgy in Exeter What you want to do is sit your "friend" down and calmly explain that those behaviors are not healthy and that he or she should stop doing them. This never fails. If this fails, simply orchestrate a ghastly "intervention" and unconditionally humiliate the offending person into compliance. Dear Blabby, When President Obama's socialist minions come to confiscate my guns, is it OK to shoot them with a bow and arrow? Or should I keep moving on plans for the piranha-filled moat? — Ye Olde Parrot Avenue Militia Company, 15th Regiment Unusuals Definitely keep digging the moat. I can't imagine a more positive outlet for your ignorant paranoia about jack-booted government gun takers. Also, keep watching those right-wing media outlets. They'll keep you posted with other swell ways to hate on the president. Dear Blabby, As a longtime Portsmouth resident I get confused when my City Council keeps jacking up parking fees and slapping on new regulations. Should I be concerned that its immense powers have driven my City Council into madness? — Parking Insanity In these troubled times it is not unusual for city councils — or even national-level legislative bodies — to "act out," or exhibit behavior that doesn't always make sense. In fact, most elected officials are secretly frustrated that they don't possess more power to mess with people's lives, so they find it exhilarating to hit everybody up for extra quarters and dimes. Fortunately, sources tell me your City Council has appointed a blue-ribbon panel to implement a new color-coded parking system that is sure to revolutionize the way municipal boards confuse and aggravate...
read more
By John Breneman A handy compendium of humorous writing tips inspired by some of history's great writers. 1. Get ready. Some writers like to do warmup exercises before getting down to business.  Ernest Hemingway was fond of wrestling a grizzly bear before starting a new novel. Walt Whitman enjoyed an invigorating stroll through forest and meadow. And the great Shakespeare was said to favor an intense two-hour regimen of aerobics, calisthenics and pounding the heavy bag. Every writer has his or her own routine of last-minute preparations. Some like to lean way back in a vintage Barcalounger and loudly crack their knuckles. Others vigorously rub their temples – waking up the old brain, but stopping before any permanent neurological damage is done. Still others fortify themselves with coffee, booze or Phillips' Milk of Magnesia. Edgar Allan Poe liked to gaze out the window to see if he could make eye contact with a raven or crow. Enough preparation, it's time to sit down and write. But first … 2. Pay attention to posture. All the great writers slouch like hell. Charles Dickens sat with his spine contorted at a particularly grotesque angle when he conceived and wrote "Oliver Twist." To be a great writer, your posture must be extremely poor. Slouch way down in an uncomfortable chair. Sit on one of your legs to help inhibit the flow of blood to the head and other vital organs. Herman Melville is said to have experienced an important revelation in his classic novel "Moby Dick" while gripped by a severe case of "pins and needles." And Franz Kafka once brought his circulatory system so close to total cessation that he imagined himself turning into a giant cockroach. Voila! "The Metamorphosis." So practice hunching, slouching and fidgeting until you think you might actually be ready to write something. Then … 3. Go. Start writing, man! Don't think too much. Just start cranking. Tap those keys. Move that pen. Go, go, go!! Didn't work, did it? I didn't think so. That's because you have to have something to say. Maybe I should have warned you about this little stickler back at the beginning. If you have an idea, excellent. If not, here are a few suggested writing topics: The internal conflicts that tear at your consciousness like so many flesh-eating boll weevils. That experience you had that was so astonishing that everybody would want to read about it. Monkeys. Warning: Even if you have a workable idea, actually getting it to come out is not always easy. Jean-Paul Sartre is said to have stared at a blank piece of paper for 37 days before he wrote the existentialist masterpiece "Being and Nothingness." But, then again, there were no monkeys in that manuscript. In contrast, Edgar Rice Burroughs cranked out his first "Tarzan of the Apes" novel in an 81-hour writing marathon during which he ate only wild figs and bananas. And Margret Rey penned one of her "Curious George" books in several hours while under the influence of Red Zinger tea. Which brings me to my next tip … 4. Write what you know. Perhaps you've heard this old cliche. Well it's true. Write what you know. BE the material. Take John Steinbeck, for example. He ate a whole bunch of grapes and then got himself...
read more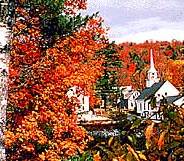 By John Breneman Autumn foliage in New England is said to be the finest in the world. But there is much about this annual cornucopia of color that we do not know. So today we check in with noted foliage expert Dr. Leif Mann, who has generously agreed to answer a few questions from readers. Question: Where should I go to see the peak foliage? — Bud Smith, Exeter Answer: The most glorious foliage in all the world can be seen in a quaint Maine hamlet called Carotene Falls. Unfortunately, you can't get there from here. Question: If there is too much foliage in my yard, should I use a defoliant? — Biff Dupont, New Castle Answer: No. A defoliant is a chemical that strips growing plants of their leaves. Believe it or not, if you just wait a bit the leaves will fall off the trees by themselves. Question: My trees are still kind of green. Should I consider paying a college kid to come and spray-paint them? — Sherwin Williams, Portsmouth Answer: No. I have found that it's best to hire an experienced painting contractor if you want the job done right. Question: Why are the trees so pretty in the fall? — Jenny, age 4 Answer: Well you see Jenny, leaves contain some green stuff called chlorophyll. But the cold weather breaks down the chlorophyll in most deciduous plant life forms. When that happens, other pigments contained in the leaves (xanthophyll, yellow; caretenoids, orange-red; anthocyanins, red and purple) come shining through. Question: Oh, why are there no blue leaves? — Jenny, age 4 Answer: Uh… Because. Question: How can I protect my children from seeing foliage on the Internet? — Jenny's mom Answer: Of course, it is best to shield your child from all external stimuli, but that is not always possible. Instead, you might consider raking up a big pile of leaves, starting a bonfire, then throwing your computer into the center of the flames. Question: Who makes all the oxygen for humans to breathe? — Mikey, age 5 Answer: Plants and trees. Question: Why are humans destroying the rain forests? — Mikey, age 5 Answer: Too much oxygen. Question: Are travel agents authorized to arrange obscenely expensive leaf-peeping excursions for wealthy tourists? — Arthur Mulch, Bar Harbor Answer: Yes, my sources in the industry tell me that a Hampton travel agent is now offering a seven-day, seven-night "Leaf Safari" package that starts with a champagne-and-hot-tub limousine ride to the White Mountains. There, the group will be flown to scenic Moosehead Lake aboard the S.S. Equinox, a luxury dirigible that serves braised lobster and offers unparalleled autumn vistas from the air. Tour organizers also have arranged for a partial eclipse of the sun to create a spectacular once-in-a-lifetime visual foliage extravaganza. Question: What can we, as humans, learn from the humble leaf? — Ban Ki-moon, United Nations Answer: Well, if humans could develop the ability to produce our own nourishment using the miracle of photosynthesis, we could solve world hunger and increase our disposal income without triggering a windfall profits tax. Question: Do leaves go to heaven? — Jenny, age 4 Answer: Yes. Triple Action News columnist John Breneman has given up red meat in favor of photosynthesis. Learn more in his forthcoming book "Supremacy...
read more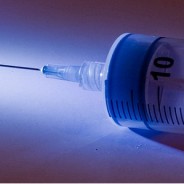 To help shed light on Thursday's 12-12 state Senate vote that keeps capital punishment on the books in New Hampshire, today we check in with noted death penalty advice columnist Professor Gallows, who has generously agreed to answer a few questions from readers. Dear Professor Gallows — I'm no religious scholar, but I always thought God was quoted as saying, "Thou shalt not kill." Not, "Thou shalt not kill, unless the person did something unspeakably evil." — T.C. Dear T.C. — The death penalty is an extraordinarily controversial issue — one of the most fascinating loopholes mankind has created when it comes to obeying God's commandments. And the people we've elected to decide on our behalf whether it is right or wrong are often faced with a mind-numbingly difficult decision. For example, here's what Hampton Republican state Sen. Nancy Stiles said after casting her vote to keep the death penalty in New Hampshire. "I've always felt (capital punishment) was always a good tool to have in the tool box." Adding some context to what may sound like a spectacularly unfortunate choice of words, she said, "There are some crimes that are so heinous that it is deserving." Further explaining why she believed it was so important to maintain New Hampshire's ability to kill killers, Sen. Stiles said jailing such a person like a "caged animal" is "not respecting life either." If that sounds like some twisted logic, consider the words of her colleague Sen. Russell Prescott of Kingston, who describes himself as "pro-life." "I believe life is so important that we need to make sure there are consequences to harming life." Try to wrap your head around that one. On second thought don't. It will make your head hurt. He appears to be saying, essentially, "I believe life is so important that sometimes we need to terminate it." Why he thinks those "consequences" must sometimes involve killing other humans rather than forcing them rot in jail until they die remains unclear. * * * Dear Professor Gallows — I'm all for the death penalty, but a lot of states nowadays use lethal injections and I'm a little squeamish about needles. — Bernie Dear Bernie — Not to worry. According to my research, in addition to lethal injection, New Hampshire law also allows execution by hanging. At least several states still allow execution by gas chamber, firing squad and, of course, the electric chair. Also, many other less-civilized countries prefer beheading and even stoning. * * * Dear Professor Gallows — I think the death penalty is really terrific. They do it all the time in China, Iran and Texas, why shouldn't we? — Jimbo Dear Jimbo — Well, for one thing there is powerful evidence that — despite society's best efforts to avoid this — innocent people have been executed. And it is an irrefutable fact that some innocent people have been sentenced to death only to be — lucky for them — exonerated before the deed was done. From a historical perspective, folks in Massachusetts back in the 1690s thought they were acting in the name of justice when they hanged a bunch of people proven to be "witches." If you prefer a financial argument, executing a person costs taxpayers untold millions of dollars. In most states, death row...
read more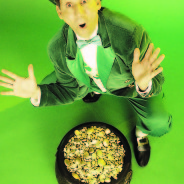 To help explore the true meaning of St. Patrick's Day, today we check in with the legendary Irish advice columnist Professor O'Blarney. The professor — whose credentials include a Ph.D. in limericks from the University of Sligo and a master's in shillelagh studies from Tipperary State — has generously agreed to answer a few questions from readers. The author of "Romancing the Blarney Stone" and "Meet Me at Maguire's," he was recently honored by the Fitzgerald Foundation for his groundbreaking best-seller "Leprechauns: Friend or Foe?" * * * Dear Professor O'Blarney — What's the deal with leprechauns? My buddy says they can grant three wishes and possibly even hook you up with a pot of gold at the end of the rainbow. But another friend said something really scary about them and I need to know the truth. Can you get leprosy from a leprechaun? — Jimbo Rodriguez Boise, Idaho Dear Jimbo — I am very glad you asked this question because it affords me an opportunity to debunk a scurrilous myth that has unfairly tarnished the reputation of the leprechaun community. While it is true they are mischievous, shoe-making little imps fond of sporting red beards and green knickers, they generally do not — repeat DO NOT — prance about, over hill and dale, giving people leprosy. You might be thinking of gnomes. One caveat, however. If the leprechaun in question suffers from leprosy, stay the heck away from the little devil. Also, if you are lucky enough to see a wee leprechaun on St. Patrick's Day, you may wish to reconsider that ninth Guinness. * * * Dear Professor O'Blarney — It seems like St. Patrick's Day is all about wearing something green and going out and getting gassed on Guinness, smashed on Smithwick's or hammered on Harp, maybe even jacked up on Jameson's. Nothing wrong with that. But surely this special day means something more substantive than just an annual excuse for drunken debauchery. — Bud Miller Milwaukee Dear Bud — You are correct that the true meaning of St. Patrick's Day often gets lost amid the O'Bacchanalian orgy of alcohol consumption — with people getting blotto on Bushmills, crocked on Kilkenny and messed up on Murphy's Irish Stout. And while it is certainly an excellent opportunity to get plastered on Paddy's and tuned up on Tullamore Dew, there was an actual Saint Patrick. Born near the end of the fourth century A.D. in Scotland, he was reportedly captured by pirates and brought to Ireland as a teenager. He must have been an incredible person because after he died he came to be regarded as Ireland's patron saint. However, some experts say he didn't drink much and therefore has never been considered very interesting to modern-day celebrants of the day that honors his name. Little is known about how St. Patrick's Day became associated with gobbling down corned beef, potatoes and cabbage, or why millions seize the opportunity to get three sheets to the wind on three or more three-fingered servings of fine Irish whiskey. * * * Dear Professor O'Blarney — My friends want me to join them in celebrating St. Patrick's Day. But this will be my first time. Is St. Patrick's Day the one where you give out beads and people take their...
read more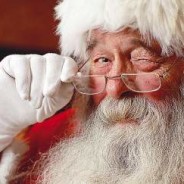 Due to some recent confusion about the true meaning of this week's important holiday, today we check in with noted yuletide advice columnist Professor Christmas. The professor — whose credentials include a Ph.D. in Christmasology from North Pole University and a master's in Manger Studies from Bethlehem State — has generously agreed to answer a few questions from readers. * * * Dear Professor Christmas — I've spent a bundle on toys and presents in hopes of giving my kids the best Christmas ever. Should I be worried about the Grinch? — Felix Navidad, Epping Dear Felix — Fear not, for the Grinch — though undeniably a mean one with garlic in his soul, his heart an empty hole — is "fictional," or "not real." Unlike Santa Claus, who is not only very real, I had lunch with him just last week. No, my research suggests this so-called Grinch is nothing more than an urban myth created from the imagination of some obscure children's book writer. * * * Dear Professor Christmas — Could you please share one of your favorite Christmas memories? — Joy from Stratham Dear Joy — OK, and here is a clue: It involves a very special calendar. A tale of young ones finding joy in simple things and the power of imagination. When they were little, each year my children would peek out the window — their presence rapt — watching for the postman, awaiting the arrival of …; the Emergency Calender from the Seabrook nuclear power plant. Oh, the historic pictures, the evacuation maps, the safety tips. (March: "Have you changed your smoke/carbon monoxide detector batteries?" Priceless!) 'Twas truly magical for the children. How they loved to picture what we'd do in the event of winter time meltdown. We'd imagine bundling up in our minivan and speeding across the nuclear winter wonderland at 90 mph, those crazy sirens wailing their sweet music, as we sipped eggnog spiked with potassium iodide — laughing all the way! * * * Dear Professor Christmas — I've been working part time this month as a department store Santa just to make ends meet, make sure my family's got enough mincemeat. So the other day I promised a kid I would bring him a puppy, then looked up and saw his mother scowling at me. But the kid really got to me, even told me where he lives. Should I head over to his chimney in the wee hours Wednesday and sneak him a baby dog? — Secret Santa, Newington Dear S.S. — Though your impulse is very generous, it is also fraught with risk. Speaking from experience, state and federal laws broadly prohibit anyone from entering someone else's home without their permission. Anyone other than the true and actual Santa Claus, of course. * * * Dear Professor Christmas — I've got a big problem with the overemphasis on materialism and consumerism at Christmastime. My son has been watching toy commercials all month and last week he gave me a list "for Santa" that was like three pages long. (What the heck is a "Despicable Me 2 Fart Blaster"?) Sure, he's been relatively "nice" this year (other than that incident involving refusal to eat his lima beans), but do I really have to drop $2,000 to fill...
read more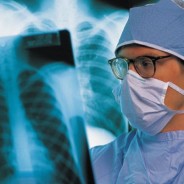 Better grab a fistful of aspirin, cause it's headache time. Republicans are extremely concerned because America is suffering from a wicked case of Obamacare. It's only known cause is Obama. And there is no known cure. Obamacare. A thing so evil it makes key Republicans want to shut down the entire government to try to kill it. Obamacare. A new study shows it can paralyze central government functions and cause otherwise marginally sane human beings to completely lose their minds. Obamacare. The Republicans tried to save us — heroically voting 41 times to repeal it. And they've worked extra, extra hard to make sure nothing good happens in America until Obamacare is eradicated once and for all. Nevertheless, Obamacare digs its toxic tentacles in deeper this week as its dreaded online health care marketplaces go live on Tuesday. This means millions of people who previously had no health insurance will be able to purchase policies, often with federal subsidies depending on their income. So you can see why it is vitally important for right-wing media and politicians to spread misinformation about Obamacare to poison public opinion against this malignant blotch on the American scene. However, there is at least one thing Republicans and Democrats can agree upon. Obamacare does raise a bundle of questions. For example, what is the estimated subsidy for a family of 18 making less than 11 percent of the federal poverty level? And what will the Bronze Plan charge me for that combination sex change, double bypass, hip replacement I'm gonna need next month? Yes, health care in America can be a complex and confounding topic (X-rays reveal countless gray areas). But today we are fortunate to tap the expertise of the noted health care advice columnist Professor Pillsworth, who has generously agreed to answer questions from readers. * * * Dear Professor Pillsworth — What is this Obamacare I keep hearing such horrible things about? And who does this Obama character think he is? — Granny Dear Granny — Obamacare is the colloquial or slang name for the Patient Protection and Affordable Care Act, whose stated purpose is to "increase the number of Americans covered by health insurance and decrease the cost of health care." Coverage options range from Bronze to Silver to Gold to Platinum. Though some say a Tin plan may be offered for the worst of the "takers" and a Titanium one for top-tier "makers." To answer part two of your question, this Barack Obama character apparently believes he is the president of the United States. Guy doesn't even seem to understand that all of his good intentions about helping America are doomed by the fact that he's a lanky, light-brown lightning rod for all sorts of weird hatred and political and social dysfunction. * * * Dear Professor Pillsworth — I'm pretty sure I have gout, whatever that is, psoriasis and adult onset something or other. I also suffer the misfortune of being physically hideous. I don't have insurance cause I can't hold a job due to my quadruple carpal tunnel. What should I do? — Pat from Portsmouth Dear Pat — Definitely go online to the Obamacare site at www.healthcare.gov. There a smiling lady will offer to answer all your questions and explain your options. Meanwhile, if your condition...
read more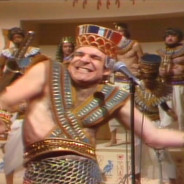 As the plot thickens from Syria to Russia to North Korea to tiny Portsmouth, my crack Triple Action News team brings you exclusive, up-to-the-minute satiric analysis of the major issues of our time. Today we are fortunate to tap the expertise of the widely non-syndicated geopolitical advice columnist Professor Nollege, who has generously agreed to answer a few questions from readers. * * * Dear Professor Nollege — Like many Americans, I am extremely concerned about the ongoing strife in the Middle East. The real question is this: How will the crisis in Syria affect the price of Syrian bread, also widely known as pita bread? — Pete, Main Street Dear Pete — Civil war has thrown the world Syrian bread market into a state of upheaval not seen since the olive oil embargo of the early 1970s. Syrian bread prices have climbed sharply for the third straight day amid heightening tension between Washington and Damascus and international calls for a boost in output from OPEC (the Organization of Pita Exporting Countries). Bashar al-Assad — an amateur ophthalmology known for his love of crispy brick-oven pita and his hatred of the Syrian people — inherited the presidency from his father Bashar H.W. al-Assad and now controls as much as 83 percent of the world supply of Syrian bread. CNN Middle East correspondent Baba Ghanouj characterized U.S.-Syrian relations as "falafel." * * * Dear Professor Nollege — Hey, I thought Reagan crushed the Russians like 20-some years ago. What's that Vladimir Putin doing on the news this week? — Mike, East Kingston Dear Mike — He's just trying to feel important. Just a pathetic, puny little man craving some attention while he pretends to try to make his little buddy in Syria stop gassing his own people. Yanking on the puppet strings of his Syrian underlings while he tries to stick it to America. Plus, he's probably got a new book coming out, or a new cologne. Or an instructional DVD on how to persecute gay people. * * * Dear Professor Nollege — Is it safe to travel to Egypt these days? I need to cash in some Nile miles so I figured I'd take the wife and kids over to slide down the Pyramids and shoot some dopey pictures with that giant cat statue. Is the political situation any more stable over there? — Morty from Madbury Dear Morty — We interrupt this normally scheduled foolishness to bring you breaking developments on the ground in Egypt — where Sphinx News is reporting that a surprise political coup has brought about the return to power of one-time pharoah King Tut. Amid jubilant crowds dancing by the Nile, Mr. Tut — who bears an uncanny resemblance to the comedian Steve Martin — has vowed to reform the country's pyramid-scheme economy, eliminate crooked deals in smoke-filled tombs and return Egypt to the prosperity of the Bronze Age. Polls reveal that "the ladies love his style" while male constituents respond favorably to unconfirmed reports that he once "ate a crocodile." Born in Arizona, he subsequently moved to Babylonia where he achieved fame after joining the Sarcophagus Party and becoming a golden idol, his exploits immortalized in popular hieroglyphics of the day. * * * Dear Professor Nollege — I'm a longtime Portsmouth,...
read more
Due to some recent confusion about when it is OK to shoot someone, today we check in with noted firearms advice columnist Professor Gunn, who generously agreed to answer a few questions from readers. Dear Professor Gunn, For a good while now I've been itching to shoot a fellow human being, but I'm a little worried that our judicial system might send me to jail. What should I do? — George Z., Main Street Dear George, Fortunately, the law is on your side. Especially if the person you shoot has dark skin or is wearing a spooky-looking hooded sweatshirt. So go ahead and blast away. Doesn't even matter if your victim is unarmed — the key is to make sure you say the person scared you. If your victim is carrying, say, a bag of Skittles candy, you can say you thought there was a rattlesnake. Stuff like that. Remember, nowadays, it's more important than ever to stand your ground when you're chasing down your prey. * * * Dear Professor Gunn, I'm kind of a ticking time bomb. I've got more guns than I know what to do with. I'm super anti-social, and I often feel confused and depressed. Plus, I keep hearing about these party poopers who want to limit the number of bullets I can fire without reloading my so-called assault rifles. That sure would stink for a guy like me. Thank goodness the NRA has got my back. How come they get such a bad rap in the media? — A.K. Dear A.K., Don't despair. If there's one thing you can count on in this crazy, mixed-up, bullet-riddled country, it is that the NRA will always have your back. You see, the gun-hating liberal media will never understand the crucial role firearms have always played in American culture — from John Wilkes Booth and Clyde Barrow to Adam Lanza and Bruce Willis. That's why you'll never see any positive coverage about how much the firearms industry fires up the economy — not just the billions in sales of guns, ammo and cute .22-caliber Crickett rifles for the kids, but also spinoff sales of caskets, flowers and funeral catering. * * * Dear Professor Gunn, Like every patriotic American, I support the right of each citizen to own an arsenal stocked with hunting rifles, pistols, muskets, Glocks, submachine guns, sawed-off shotguns, those new plastic guns that can pass through a metal detector, bazookas, whatever. But sometimes all these mass shootings in schoolhouses, movie theaters, yoga classes, etc., get a little depressing. Isn't there anything we can do to strike a better balance between our God-given right to arm ourselves to the teeth and our obviously less-important right to strive for a society that is not riddled by constant death and violence? — Fred Q., Stratham Dear Fred, Nope. These killings, though sad to some, actually make us all safer. You see, every time a bunch of unarmed losers are gunned down, people get more scared — that means more guns are sold and that makes us all safer. What's really scary is that the gun haters always use these so-called tragedies to try to take away our rights. Fortunately, after the most recent schoolhouse massacre, the American public's overwhelming wish for expanded background checks on gun...
read more