The Catcher in the Rye
Posted on Dec 5, 2014 |
0 comments
"A Catcher in the Rye"
By J.D. Salinger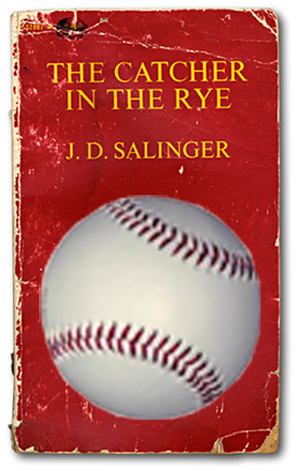 A wacky tale of teenage angst and alienation, "The Catcher in the Rye" (1951) is the first installment in J. D. Salinger's controversial nine-part baseball series that also featured such classic titles as "The Shortstop Ordered Single Malt" (1954) and "The Third Baseman Killed My Brother" (1958).
With his refreshing, shoot-from-the-hip assessments of which pro baseball stars are "crumby" and "phony," protagonist Holden Caulfield has become a worldwide icon for post-modern hardball nihilism.
The book is said to be very popular among classic literature enthusiasts and serial killers.
Related reading: "The Designated Hitter Strikes Again"