Welcome to John Breneman's Book Blurbs, a new genre of book review hailed as "wildly subpar" by Triple Action News.
The "mini reviews" found here are mini not only in the sense that they are short, but also in the sense that it's likely I have "skimmed" the available PR materials rather than actually "read" the literary masterpiece in question. (* I reserve the right to read select manuscripts.) A few will be touched by my actual human hands but most will be "digital," which of course means "never to be touched by human digits."
In addition to offbeat blurbs about actual print and digital books, we are also proud to be the nation's leading supplier of "fake" book titles and covers, often inspired by such ridiculous puns as "Uncle Tom's Condo" and "Charlotte's Worldwide Web."
And as a courtesy to our readers, we also provide a generous and growing selection of "fake" reviews of "real" novels. ("The Catcher in the Rye," America's best-loved baseball book?)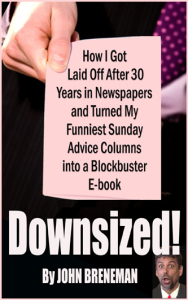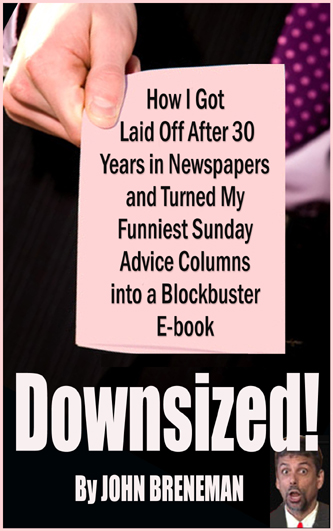 Book Blurbs editor John Breneman is the author of "Downsized! How I Got Laid Off After 30 Years in Newspapers and Turned My Funniest Sunday Advice Columns Into a Blockbuster E-book." For a limited time only, contact us through Twitter: @MrBreneman.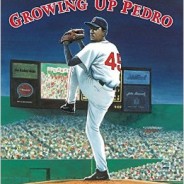 Growing Up Pedro By Matt Tavares A gifted baseball artist with a child-like love of the game. Yes, I am talking about Red Sox legend Pedro Martinez. And, yes, I am talking about children's book creator Matt Tavares, author-illustrator of "Growing Up Pedro." Autographing copies of his new book during Children's Day festivities yesterday in Portsmouth, N.H., the author spoke about being inspired by Pedro. Tavares' beautiful illustrations (he traveled to Pedro's hometown of Manoguayabo in the Dominican Republic to help bring it alive on his pages) provide a rich backdrop for a deeply personal story about overcoming the odds (Pedro was told he was too small for his hardball dream) and a deep bond between brothers (older brother Ramon was Pedro's hero long before both men became big-league stars). A resident of Ogunquit, Maine, Tavares is a lifelong Red Sox fan who acknowledged that his newest book was timed to coincide with Pedro's recent election into the Baseball Hall of Fame in Cooperstown. N.Y. Fans will be expecting a uniquely Pedro speech when he steps to the podium during the gala induction ceremony on Sunday, July 26. Meanwhile, many key scenes from his life are lovingly depicted by Tavares. Pedro throwing rocks at the ripe mangos in the trees near his home to hone his accuracy. Pedro receiving his first real baseball glove from Ramon after his brother signs with the Dodgers at age 16. Tavares, whose 16 titles include seven centered on our national pastime, appears to be building an all-star baseball bibliography, as "Growing Up Pedro" follows previous books about Ted Williams, Henry Aaron and Babe Ruth. Honestly, if Matt Tavares was in the game back when I was growing up, I would have collected and treasured his work. His "Pedro" is my new favorite pitcher book. — John Breneman EDITOR'S NOTE: A recent wave of Pedro mania is also stoked by the release of "Pedro," a new book in which Martinez collaborates with Boston Herald writer Michael Silverman to share his life story....
read more